About YKK
YKK(Yoshida Kogyo Kabushikikaisha) Fastening Products Group
YKK leads Global fastener market
YKK which leads Global fastener market was established on 1934 in Japan.
And YKK has expanded 123 branches in Global 70 countries.
The Business Scopes are Fastening Products, Architectural Products, Machinery & Engineering, Research & Development.
And we have practiced " Cycle of Goodness" which is Tadao Yoshida's Philosophy.
We have been continuously trying to satisfy market demand and customer by enhancing the production capacity since 2000 through 2003, YKK expanded the 1st, 2nd Pyeongtaek Factory.
And YKK KOREA has been spotlighted in the YKK Group.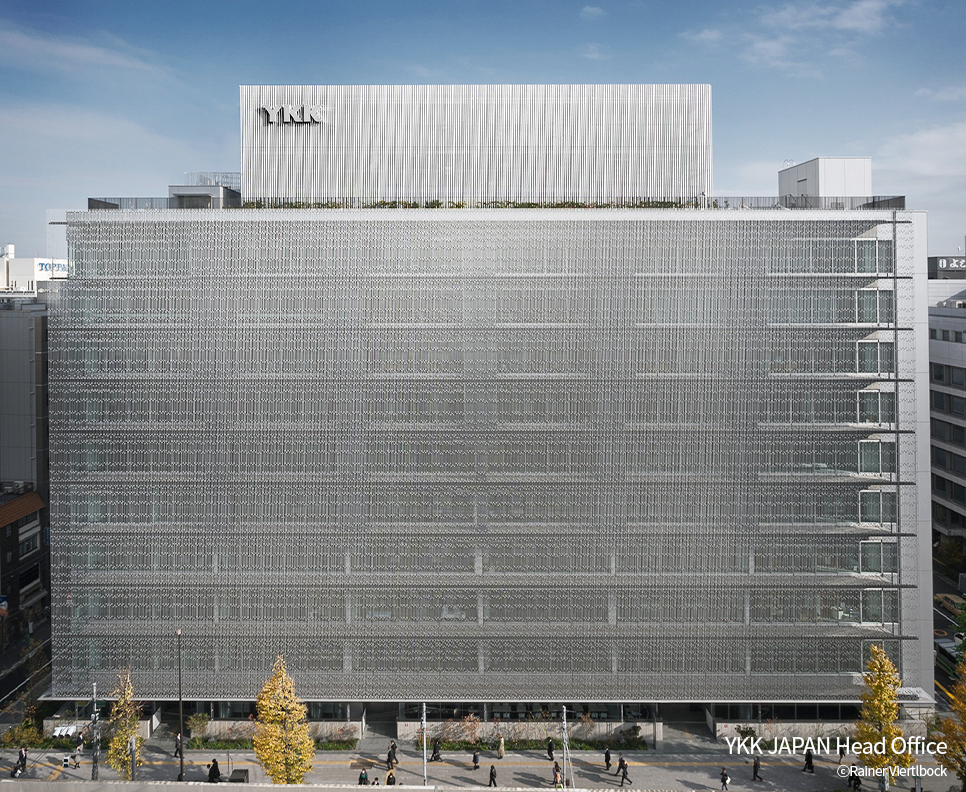 Introduction of YKK KOREA Co.LTD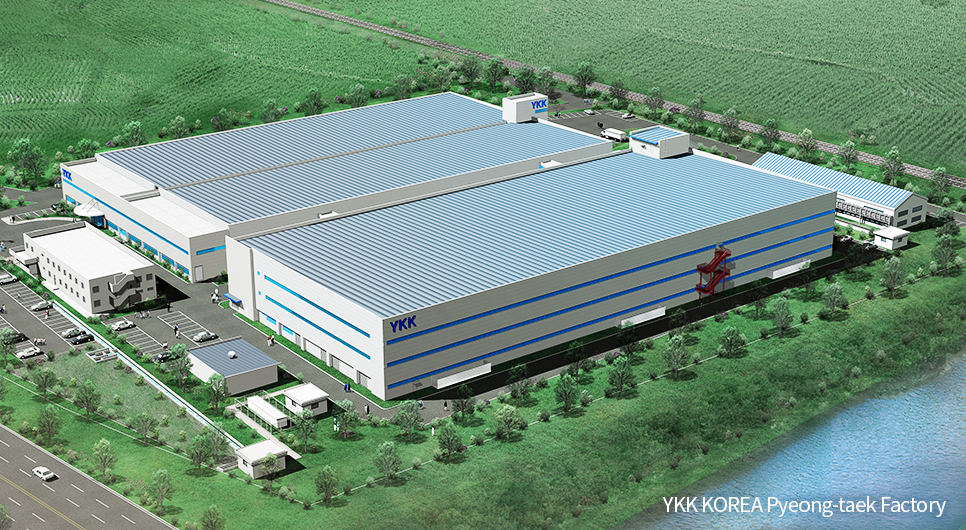 Introduction of YKK KOREA Co., LTD.
1977
1977. 09

KOREA YKK Co,. LTD. Established.

1978
1978. 12

Factory Build at PyeongTaek

1984
1984. 12

The First Expansion

1999
1999. 06

Mergered of YKK KOREA & YKK Seoul, Company Name Changed to YKK KOREA Co., LTD.

1999. 12

$25 million (Capital $3.5 Billion $97 million)

2000
2000. 01

Builted the new "A" Factory

2002
2002. 02

Increasing $ 10 million at YKK KOREA (Capital 5.2 Billion 20 millian)

2003
2003. 03

Builted the new "B" Factory

2008
2008. 01

Merged at YKK SNAP FASTENERS KOREA / Launch Snap & Button

2008. 12

Sales $100 million Achievement

2013
2013. 09

Expanded Ulsan Office