Model N-6S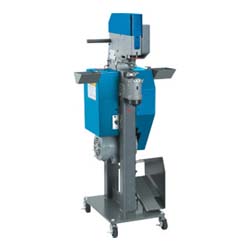 Snap buttons can be easily attached by placing them on the Dies and pressing the Foot pedal.
Various types of YKK SNAP FASTENERS items can be attached by changing the Dies.
The attaching pressure is automatically adjusted by the Compensator unit.
Vertical type marking light is equipped for easier positioning of the attachment point.