TOP OPEN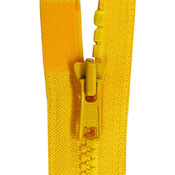 YKK developed a new way to open a zipper.
This zipper can be opened easily and instantly by pulling the chain sideways. It can also be opened in the ordinary way.
Available Chart
테이블 설명
Classification
Close
Open
Two-way
Size/Chain Type
5VS
-
OK
OK
10VF
-
OK
OK
10M
-
OK
OK
Care Information / Remarks
This zipper is originally designed for quick release application in an emergency.
Top-stop strength may be reduced from repeated use especially for VISLON® zipper.
Recommend to test it at the sampling stage.