LENART®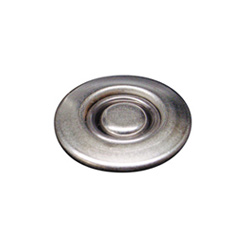 The world's first self-piercing (no pre-piercing required) open type snap. With the appearance similar to an eyelet washer, exclusive socket with metal ring action is one of its feature. It may be used widely from casual wear, jeanswear, to sportswear.
Combinations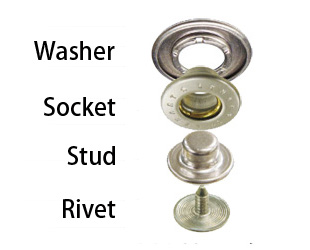 Size
테이블 설명
Function (Shape)
Washer
Size/Chain Type
27L (17.1mm)
OK
30L (19.1mm)
OK
상품특성과 주의점
모든 적용부분들은 YKK 기술지원 전문가들에 의해 평가를 받게 됩니다.
품질부착물은 부착되는 장비에 따라 달라집니다.
YKK는 염색과 장비에 대해 YKK 제품을 사용되도록 권장하고 있습니다.
기타 자세한 사항에 대해서 YKK 해당 영업사원과 상담을 부탁드립니다.