LENART®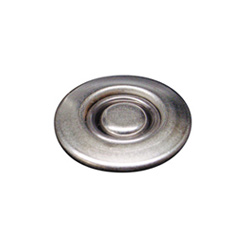 The world's first self-piercing (no pre-piercing required) open type snap. With the appearance similar to an eyelet washer, exclusive socket with metal ring action is one of its feature. It may be used widely from casual wear, jeanswear, to sportswear.
Combinations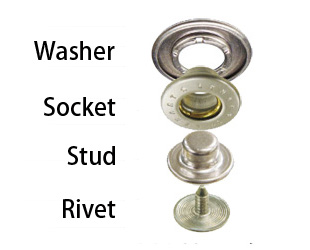 Size
테이블 설명
Function (Shape)
Washer
Size/Chain Type
27L (17.1mm)
OK
30L (19.1mm)
OK
Care Information / Remarks
All applications should be reviewed by YKK technical applications specialist. Quality attachments are dependant on the attaching equipment. YKK recommended dies and equipment should be used to attach YKK products. Please consult the nearest YKK office for further details.