NATULON® SOFIX®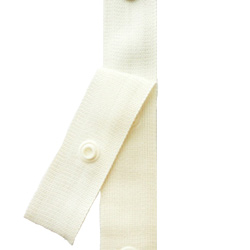 "SOFIX" is a snap button-injected tape product.
It requires no special attaching machines and the knitted tape has a soft and gentle touch.
A "NATULON" version is now available with a tape made of recycled materials.
Recommended for those who are eco-conscious and applications on baby/kids wear since the item contains no fluorescent bleaching agents.
Care Information / Remarks
*#841(IVORY) only
*Does not contain fluorescence agent. (only #501contains thefluorescence agen)