METALUXE® Tough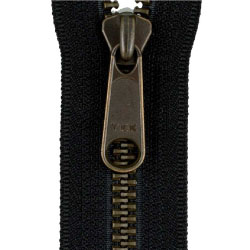 The new high strength metal look zipper, now available in METALUXE® product line.
Special Y-ZiP® element design provides higher strength favorable for bag applications.
Chain crosswise strength is stronger than 5VS and Chain weight is about 56% lighter than 5RG.
Available Chart
테이블 설명
Classification
Close
Open
Two-way
chain
Size/Chain Type
5VDC
OK
OK
-
OK
Care Information / Remarks
Puncture strength and chain folded crosswise strength is same level as 5VS.
We recommend the application test in advance when using at a curved line.