EXCELLA®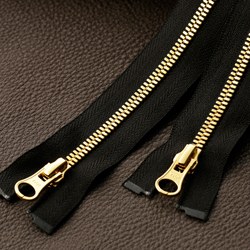 EXCELLA® is the highest quality metal zipper with fully polished elements. The shiny beautiful look creates a luxury appearance to clothes or baggage.
Items are available in a variety of surface colors including silver, gold, and antique finish. There are two types of element shapes, a common single type and a luxury double type.
Available Chart
테이블 설명
Classification
Close
Open
Two-way
Size/Chain Type
2SG
OK
-
-
3SGY
OK
OK
-
3SGW
OK
OK
OK
5SGY
OK
OK
-
5SGW
OK
OK
OK
8SG
OK
OK
-
8SGW
OK
OK
OK
Care Information / Remarks
EXCELLA® with recycled polyester tape can be offered for those who are looking for eco-conscious and luxury products.