MINIFA®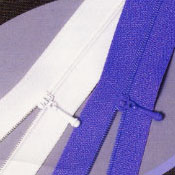 "MINIFA" is thin and small zipper suitable for inside pocket application.
Specially designed sliders for pocket use are available.
Available Chart
테이블 설명
Classification
Close
Open
Two-way
Size/Chain Type
0EF
OK
-
-
Care Information / Remarks
For the use other than inside pocket, please ask customer to test the strength.
Not recommended for skirt, slacks, lady's dress where cross-wise strength is required.